AIR FILTERS
DuPont™ Home Care
Starting at
$5.25
Please select a filter size for availability and pricing.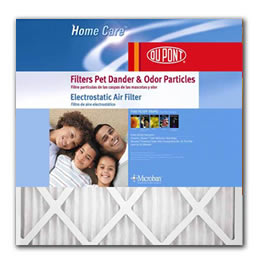 Description
Reduces dust & pollen


Merv 8 Filter
Electrostatic Air Filter
Lasts up to 3 Months


This filter is our best value filter. This filter will help reduce pet dander and unpleasant household odors; resulting in cleaner, fresher, healthier air inside your home.